The Amsterdam Marionette Theatre organises for your guests a private opera dinner, opera high tea or lunch, on a date which suits you best. The tables look festive, the theatre is lighted by candles… Between courses, the classical wooden marionettes, in their silk and velvet costumes, present opera or music theatre for you. For smaller groups, there are also special programmes with a look behind the scenes and in the workshops. 
Facilities
The intimate and festive theatre is very flexible and can also be used for company presentations, lectures and receptions. We work with various high quality catering companies. The theatre can easily be reached by public transport or by (antique) boat. There are several parking places nearby.
Clients
We had as our guests (a.o.): Akzo Nobel, Unilever, Philips, ABN AMRO, many government organisations and families. Our marionettes performed in concert- and opera halls in Holland (Concertgebouw), Italy, Russia, France and Germany.
Information and prices
The prices depend on your particular wishes (programme, catering etc.). Please contact us (020-6208027, info@marionettentheater.nl).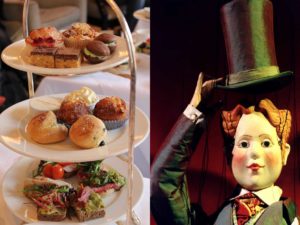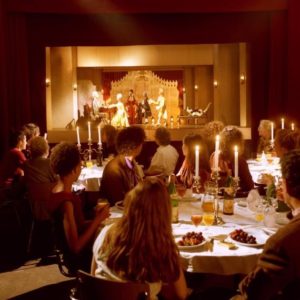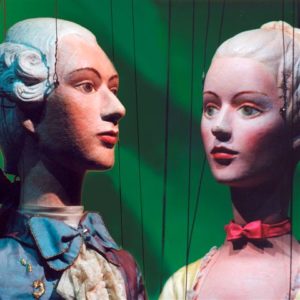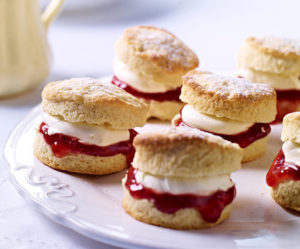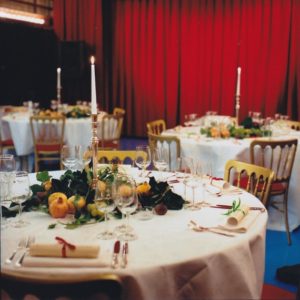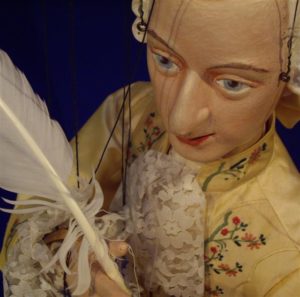 'What a great venue to bring people together. A memory that will last and be talked about for sure. The high tea was fabulous. The quality of the food was amazing."
'Everybody loved it. I never heard the caterers put out the food, suddenly the curtain opened and then it was all laid out and waiting for us. It was scrummy, very sensible to choose the Italian menu. It couldn't have been better.