Due to covid-19, 'A Journey with Schubert' is postponed until november 2021.
In sept / oct. we present a special programme in Dutch, for small children. We are sorry to inform you that this programme, 'Ra ra er was eens…',  is only meant for people who understand the Dutch language. 
Dates for Dutch audience: https://www.marionettentheater.nl/agenda/
Prices:
A Journey with Schubert:
€ 17,- / children € 8,- / students € 12,50 

Underground Cinema: free
The AMT is easily accessible by wheelchairs 
Toilets are provided with a handrail, bu are not wide enough for wheelchairs.
You can also make a reservation by phone or email.
We ask you to pay for your tickets in advance.
00-31-(0)20-6208027 or info@marionettentheater.nl
Please mention in your email:
* date performance
* how many tickets (adults, children and their age, student)
* your telephone number
Your reservation is made as soon as you receive a confirmation from us.

sat.  14 march  CANCELLED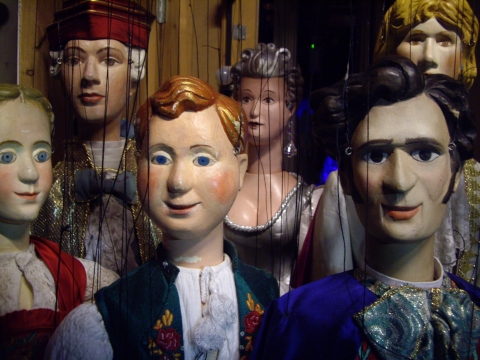 Due to covid-19, 'A Journey with Schubert' is postponed until november 2021.
In sept / oct. we present a special programme in Dutch, for small children. We are sorry to inform you that this programme, 'Ra ra er was eens…',  is only meant for people who understand the Dutch language. 
Dates for Dutch audience: https://www.marionettentheater.nl/agenda/